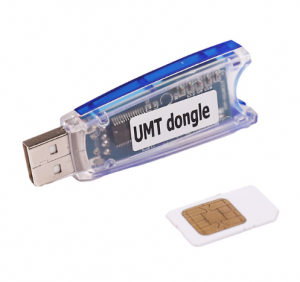 UMT Dongle 8.4 Crack (Loader/Setup) Without Box Download
UMT Dongle 8.1 Crack Free Version is a free tool for flashing most GSM and CDMA mobile phones. With this tool, you are able to flash, repair, IMEI repair, remove SIM lock, Remove Samsung account, and many other purposes of your mobile device. UMT Dongle enables you to flash Samsung, Nokia, ZTE, Haier, LG, Olive, Lenovo, Alcatel, Lava, Motorola, and many other Android devices. So, for easy and safe flash, you can download UMT Dongle with Crack on your computer. So, click this link to download UMT Dongle Crack Setup Now.
UMT Dongle Crack
is the flashing, repairing, and lock-removing software for most GSM and other Android devices. As a third-party software, you can download it for free. The tool comes with a lot of features. The interface of this tool is simple and you can flash or repair your device with this tool without any difficulties. Just download and install UMT Loader on your computer. Then use this tool to repair your phone. We provide the latest version of UMT Dongle which is 100% tested. So, you can directly download this tool from our website.
UMT Dongle 8.4 Crack With Serial Key [100% Working]
UMT Dongle Crack + Without Box is another flash box that can support several phones to flash. Download the latest version of the UMT dongle. The download process will take a short time to complete. So, you should wait a few minutes if you have started the download. The UMT Dongle is used to flash mobile phones. You will have to follow some simple points if you want to use the UMT dongle crack as a flash. The use of UMT dongle crack is simple. Beginner-level users can operate it easily. Ultimate multi-tool fire crack without box download is composed of different modules. You will have the main module which is GSM UMT.
What is the module that we are going to use the most?  Excellent question! And everything turns on 2 things. With what tools "and boxes" do you currently have? The other one is, the type of phone that teaches you the most. It means you get phones with MediaTek processors or phones with QUALCOMM processors. I use a lot of the module "Qualcomm" to eliminate google accounts FRP phone ZTE, Alcatel, and XIAOMI. Yes, this module is great for MI devices, I recommend it.
UMT Dongle 2023 Crack Final Setup Free Download
First, you have to download the UMT dongle driver from crackinkgeys.com. Install it on your PC. Now, run the UMT from the desktop shortcut icon. The driver must be installed carefully. Without the drivers, UMT Crack will not work. Don't waste your time. You can download it from the given link. You can download it without complications. and UMT Dongle user good news umt fire crack latest version release, coming so flow this web site.
UMT Dongle Setup is true that when we get the UMT dongle box normally what we want is to expand the functions of different brands but especially Samsung. At first glance, you can see the functions that Samsung has. But the interesting thing is when we click on the button that says ULTIMATE FLASH. Once we click on the button, we will see a new tab that contains additional functions. UMT Dongle for me is the most important function that this box has for Samsung.
Main Features:
Firmware Read
Firmware Write
So, Open Pattern Lock
UMT Dongle Crack can Open Pin Lock
Open Privacy Lock
Country Lock can Open
Mi Account Remove
Xiaomi Relock Problem Fixed
Samsung FRP lock Remove
Flashing
Remove SIM-Lock
Repair BT/WIFI
IMEI Repair (Please follow your country's rules before using this option)
Wipe Phones
Remove Google Account
Remove FRP/Samsung Account/Rent Center Lock
Smart Card Protected
Supports Windows XP, Win Vista, Win 7, Win 8.0, Win 8.1, Win 10
UMT Dongle All Supported Models:
Alcatel
Haier
Olive
Huawei
Windows
Huawei Modem
Karbonn
LG
Sony Ericsson
Lava
Micromax
Lenovo
Samsung
ZTE
What's New in UMT Dongle 8.4?
Similar Intel CPU: (Repair IMEI )!
You can likewise fix those IMEI that depends on Intel CPU!
Fix both IMEI1 and IEMI2!
Fix IMEI without cleaning or resetting anything!
Need a root for fixing!
Android MKT and BACKUP NVM (Refix and Reset IMEI in META Mode)
You didn't need to pull for telephones.
Reset both IMEI.
Likewise, Create reinforcement during working time on telephones.
By NVM reinforcements you can fix unsubstantiated baseband.
Likewise, reestablish the NVM instrument.
SPRD (Reset IMEI)
Fix IMEI, just picked SPD DIAG.
You effectively fix IMEI utilizing USB links implies no need for any root framework.
Most recent Motorola Flasher Enhanced:
Additionally, Solve all issues and reset all troublings issues in GPT blazing capacities.
Presently, The new reboot framework appends to the Flashing framework.
Additionally, it Handles practically all messages and improves blazing capacity.
System Requirements:
Microsoft Windows 7 with Service Pack 1, Windows 8.1, or Windows 10!
Intel Core 2 or AMD Athlon!
64 processor, 2 GHz or faster!
RAM: 2GB!
CPU: 1Ghz or higher!
File Size: 131MB!
How to Install UMT Dongle 8.4?
Download UMT Dongle Crack here.
Turn off Antivirus and Disconnect the Internet.
After this, UMT Dongle Setup, and the Link are given below.
Install the .exe file and wait for a second.
Now, click on Finish to complete the process.
Copy files from a crack folder.
Paste it into the Install folder.
That's it.
Final thought:
It is an excellent tool, I recommend you get more familiar with it to try to use it as much as possible. The MTK module at least leaves much to be desired. I prefer to use the UMT box. But, be careful when you are flashing your device. Download UMT Dongle and don't forget to share.